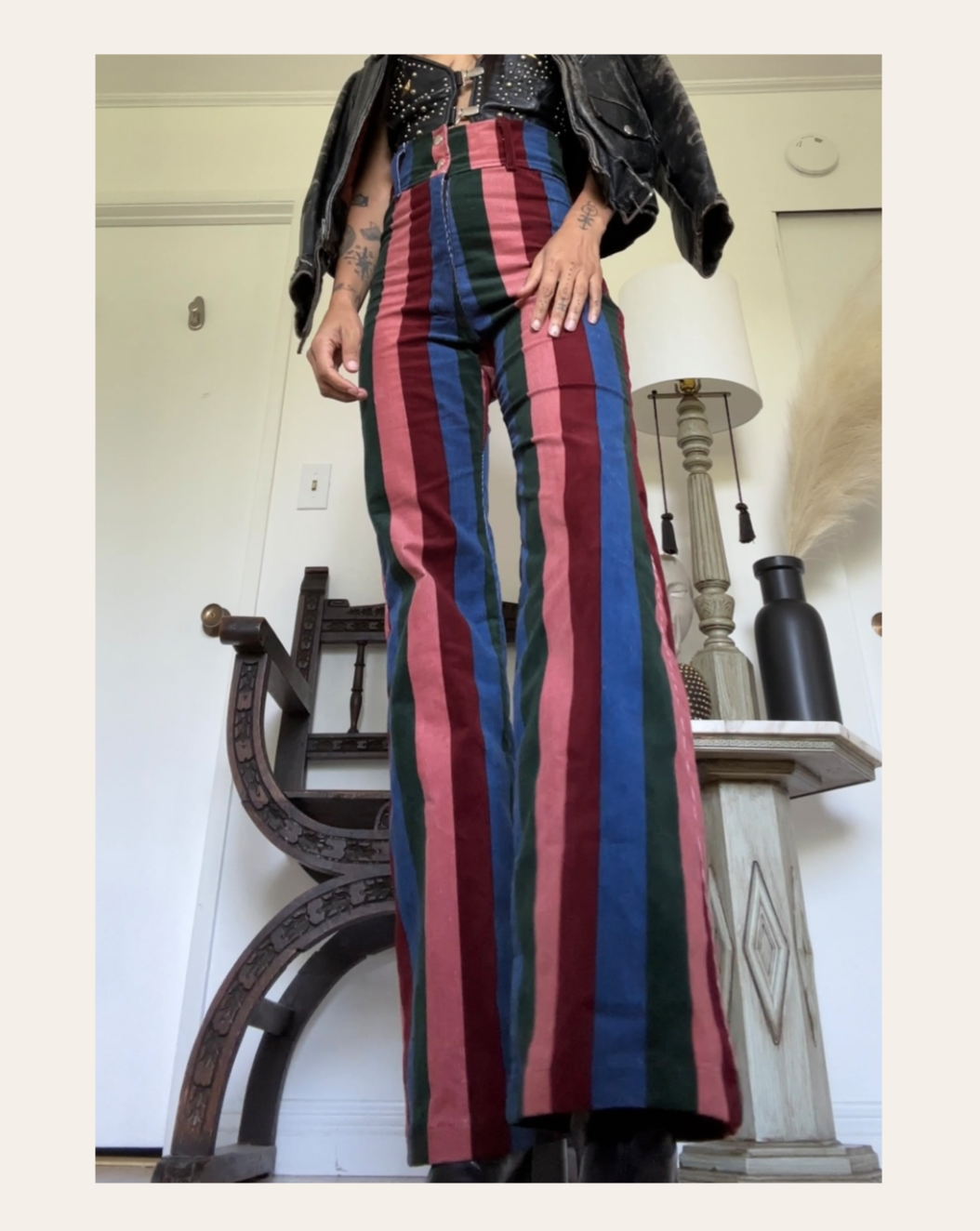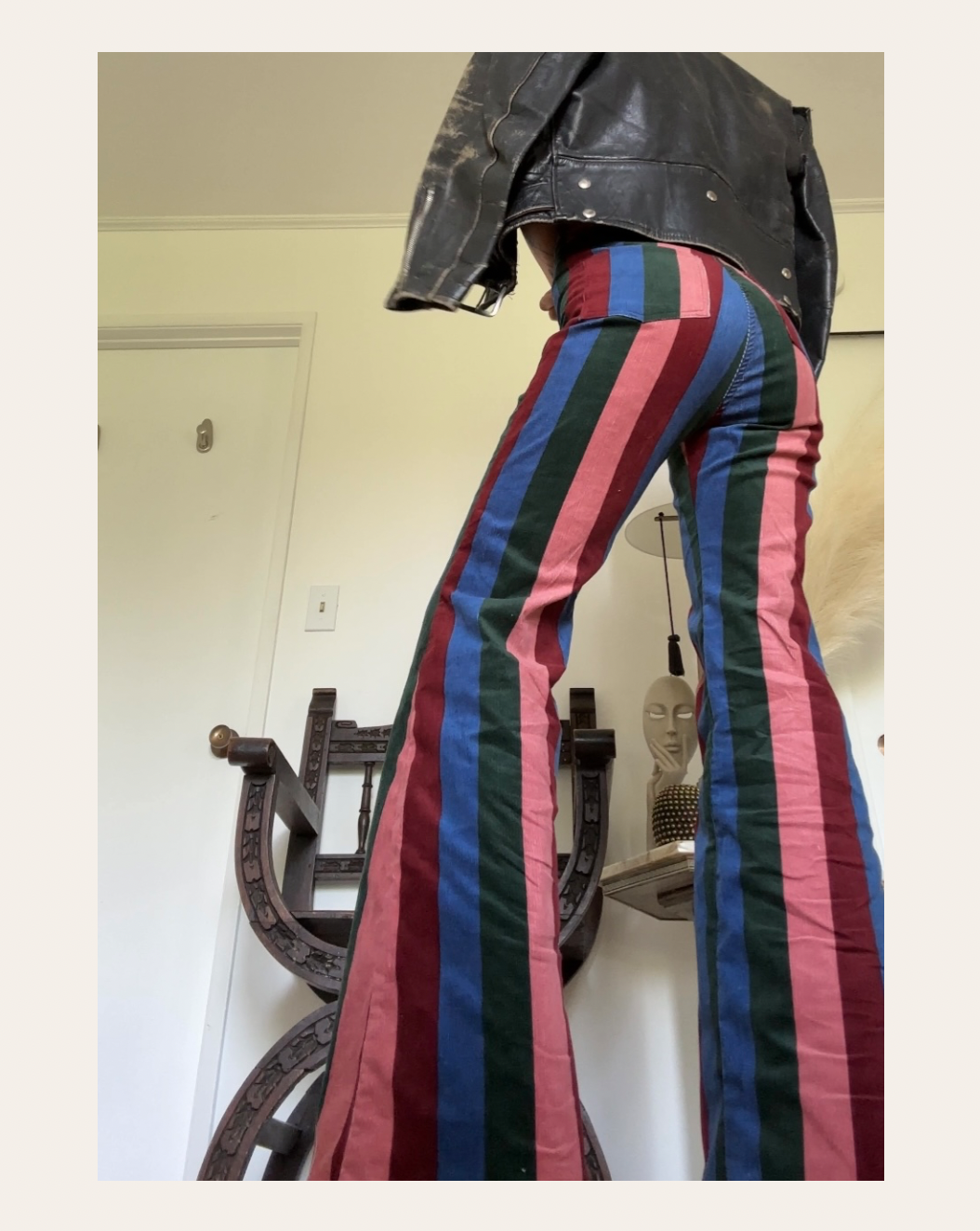 THE CREATURES
Dolly Bells - Stripe Cord
Dolly Bells - Stretch denim fabric, really nice durable weight to the fabric. Comfortable Fit. If you are between sizes I would recommend sizing down with this fabric. 
Fabric - Stretch Corduroy fabric , think of a hybrid between stretch denim and medium weight corduroy all rolled into one.
Thick stripes, impeccable fit, and prompt shipping. Our garments are meticulously designed to provide both comfort and style, making them an essential addition to your collection. We recommend selecting a size based on the measurement of your high waist, which corresponds to the narrowest part of your midsection. Additionally, consider your typical size preference for stretch jeans or pants for a comprehensive reference point.
Color: Multi Tonal Stripes
Inseam Length: 32 inches
Availability: In Stock and Ready to Ship
Size Chart:
| SIZE | PANTS US |
| --- | --- |
| XXS | 23/24 |
| XS | 24/25 |
| S | 26/27 |
| M | 28/29 |
| L | 30/31 |
| XL | 32 |
| 2X | 33/34 |
| 3X | 35/36 |
| 4X | 37/38 |
US Women's Clothing Sizes:
| US Size | Bust (inches) | Waist (inches) | Hips (inches) |
| --- | --- | --- | --- |
| 0 XXS | 31 | 23.5 | 34.5 |
| 2 XS | 32 | 24.5 | 35.5 |
| 4 XS | 33 | 25.5 | 36.5 |
| 6 S | 34 | 26.5 | 37.5 |
| 8 S | 35 | 27.5 | 38.5 |
| 10 M | 36.5 | 29 | 40 |
| 12 L | 38 | 30.5 | 41.5 |
| 14 XL | 39.5 | 32 | 43 |
| 16 2X | 41 | 33.5 | 44.5 |
| 18 3X | 43 | 35.5 | 46.5 |
Australian Women's Clothing Sizes:
| Australian Size | Bust (cm) | Waist (cm) | Hips (cm) |
| --- | --- | --- | --- |
| 6 | 82.5 | 62.5 | 90.5 |
| 8 | 85 | 65 | 93 |
| 10 | 90 | 70 | 98 |
| 12 | 95 | 75 | 103 |
| 14 | 100 | 80 | 108 |
| 16 | 105 | 85 | 113 |
| 18 | 110 | 90 | 118 |
| 20 | 115 | 95 | 123 |