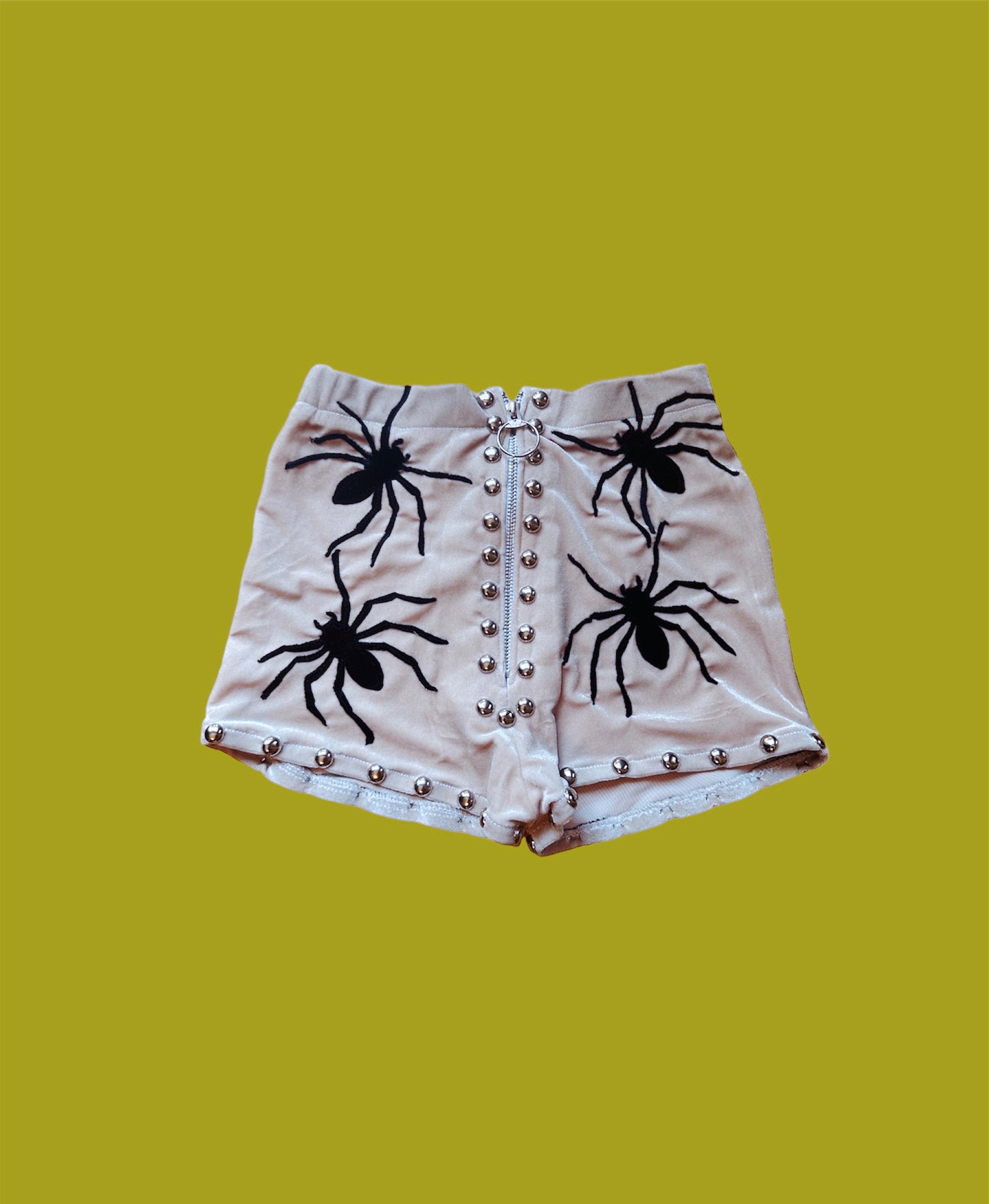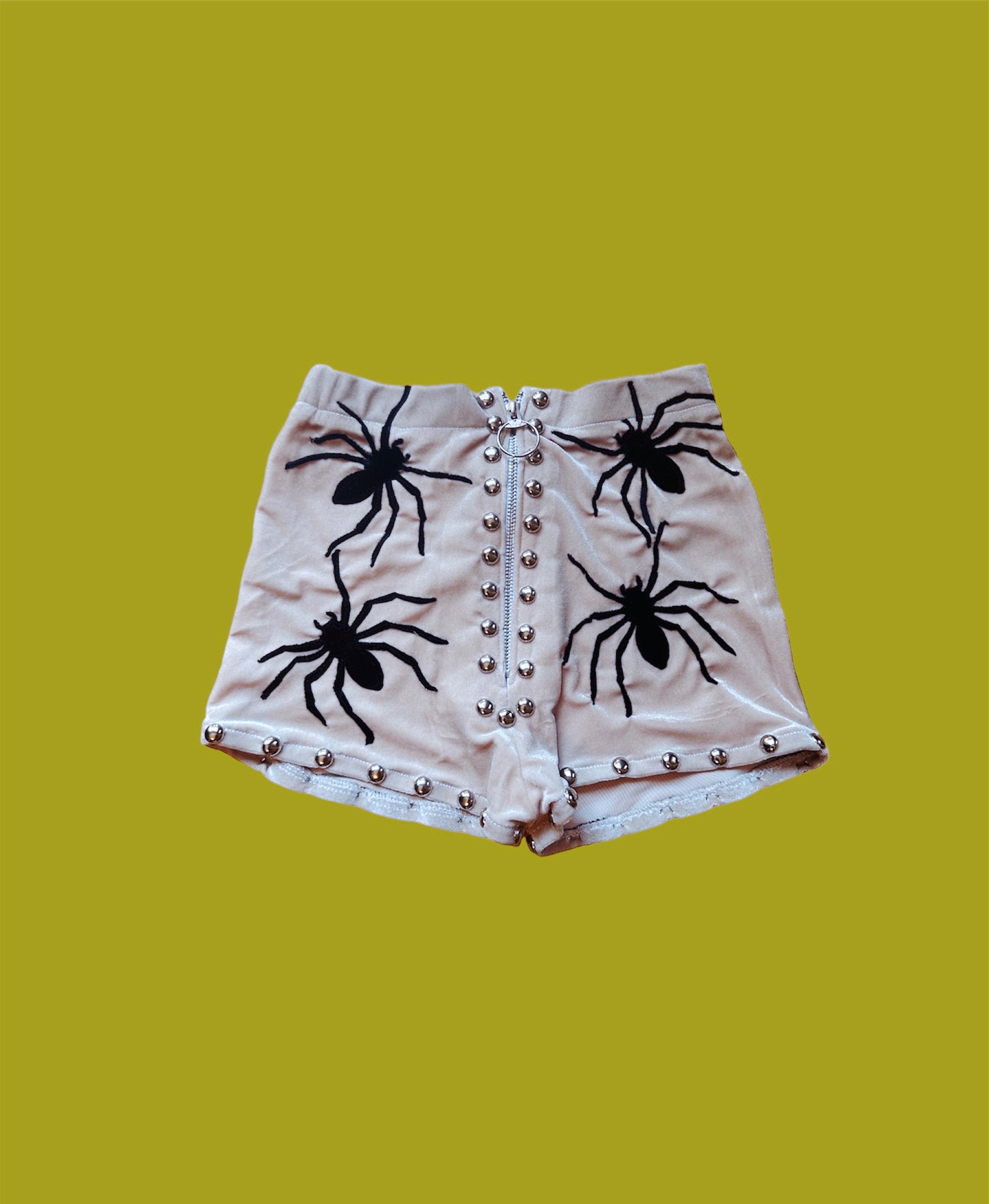 The Creatures
Black widow Hot-pants
The Black widow Hot-Pants, a nod to the 70s era with a fit that's designed to suit your style perfectly. Comfort meets style in these shorts that you'll want to wear all the time.      
Details: Cream Shorts featuring an elegant black widow motif – a blend of timeless sophistication and a touch of intrigue.
Experience the stretch velvet comfort and the essence of the 70s, and celebrate your personal expression every day.
Size Chart:

SIZE PANTS US
XS-  24/25// S- 26/27// M- 28/29 // L- 30/31 // XL -32
XS - 2-4  // S - 6-8 // M -10-12 //  L  - 14-16 // XL -18
US Women's Clothing Sizes:
| US Size | Bust (inches) | Waist (inches) | Hips (inches) |
| --- | --- | --- | --- |
| 0 | 31 | 23.5 | 34.5 |
| 2 | 32 | 24.5 | 35.5 |
| 4 | 33 | 25.5 | 36.5 |
| 6 | 34 | 26.5 | 37.5 |
| 8 | 35 | 27.5 | 38.5 |
| 10 | 36.5 | 29 | 40 |
| 12 | 38 | 30.5 | 41.5 |
| 14 | 39.5 | 32 | 43 |
| 16 | 41 | 33.5 | 44.5 |
| 18 | 43 | 35.5 | 46.5 |
Australian Women's Clothing Sizes:
| Australian Size | Bust (cm) | Waist (cm) | Hips (cm) |
| --- | --- | --- | --- |
| 6 | 82.5 | 62.5 | 90.5 |
| 8 | 85 | 65 | 93 |
| 10 | 90 | 70 | 98 |
| 12 | 95 | 75 | 103 |
| 14 | 100 | 80 | 108 |
| 16 | 105 | 85 | 113 |
| 18 | 110 | 90 | 118 |
| 20 | 115 | 95 | 123 |